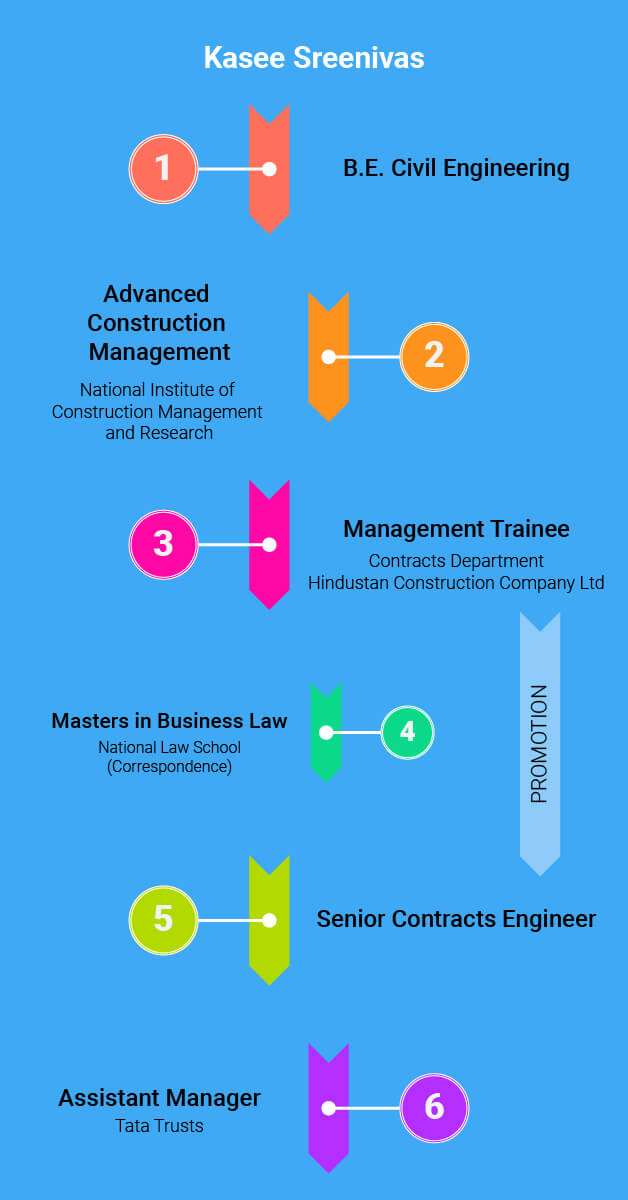 Who is a Contracts Engineer?
A person capable of
calculating the losses the company is facing due to delay in execution of work.
claiming the losses from the client.
interpreting the clauses of the contract agreement and use them for the benefit of the firm.
handling all the correspondences to client and government bodies and other sub-contractors involved in the project.
A Contracts Engineer is so many things but space is limited. So, that is Contracts Engineer in simple words.
Also, visit Smardart.com or  Jobzey.com for more job opportunities.
What do you love about your job?
It's not so common profile and I love doing a job which is not so common. Even when it comes to pay and perks, it is good. It does have a good demand in future.
What are the challenges faced by a Contracts Engineer?
Depends on firm to firm but when I worked in Hindustan Construction Company Ltd, the work timings were hectic. More than 13 hours a day.
Career Quiz: What Career Should You Actually Have? Best 101
What are the skills and education required to be a Contracts Engineer?
Good reading, writing and other communication skills.
Keen observation and sound technical knowledge
Knowledge in software like AutoCAD, MSP, Primavera will help a lot.
What steps did you take to land in your present job?
My post-graduation in Advanced Construction Management landed me in the job. I also have a certification in Contracts Management.
What did you want to be when you were in higher secondary school?
I had no idea, just went on with the flow. I chose civil engineering on my engineering counseling day thinking that there will be only building drawings and no mathematics. Later I realized that the things were the other way around.
LOOKING for a JOB? Follow me.
Let's help each other out! "We cannot help everyone, but everyone can help someone. 
Follow us on facebook:  New-Opportunities
What things would you do differently in preparing for this career?
I'm happy how things are turning out. I won't change anything.
Does the career fit you as you thought it would? Why? Why not?
My childhood dream was to become a cardiologist but due to some circumstances, I had to choose Mathematics stream. If not Civil Engineering, I didn't know what I would have taken.
That being said, I'd have chosen a branch with less Mathematics.
10 Remote Jobs No Experience Needed To Earn Extra Cash
What do you do and how do you do it?
Execute proper contracts appreciation and ensure adherence to contractual conditions
Identify risks and develop risk mitigation plans
Develop and maintain client relationship
Ensure

timely & accurate work measurement, billing, certification and collection
identification, documentation and submission of claims & variations
documentation and preparation for Dispute Review Boards & arbitration

Draft contractual letters to get them approved by Project Manager and send them to Client, Subcontractors, Government bodies etc.
Finalize sub contractor engagement
Detailed Answer : Role of contracts engineer
What have been the most surprising elements of this career?
It is not a regular profile in all the construction firms. Due to this, there is a good demand for people with experience in Contracts when they shift to other firms.
Why did you choose to be a Contracts Engineer?
Fate decided it for me. I asked for Planning profile in my interview. But the panel felt I'll be good enough to handle Contracts Department in the site.
What is the future of a Contracts Engineer?
All firms which execute huge projects (more than 500 crores), need contracts engineers to claim cost and time. The future is good for engineers with sound knowledge in Contracts.
How To Find A Job During Isolation: 5 Secrets You Must Know 
What did you like and/or dislike about the route you chose?
The profile is not so common in all the construction firms. So it has its own ups and downs. (More ups)
What do you wish you knew before you started preparing for this career?
I thought it is more law related but it is mostly management related profile.
What are the steps one have to take to become a Contracts Engineer?
Read CPWD and FIDIC books before you get into the job. That will help a lot.
Who do you think should take up Civil Engineering as a Career?
It all depends on one's interest. I never thought I'll be where I'm today. I can say only one thing.
If there's hard work and dedication, you can reach heights.
Any recommended resources for aspiring Civil Engineers?
If interested to learn about construction in layman's terms, you can check out Budding Creators blog. This blog is a result of my learning and experience.
What do you think everyone leaving higher secondary school should know?
Engineering grades won't matter once they get more than 6.5 GPA. So, focus on learning more.

Are you looking for a job? We are creating a #Telegram group where you can find job opportunities in different countries.

Follow on our Telegram channel here: https://t.me/abroadjbs
Share this post with your friends, and Join our community on Telegram